Do not need to guess how your track will sound after mastering. Listen to the demo and make a decision. If you are not satisfied with the result – we will make adjustments!
ADDITIONAL
SERVICES
We provide a complete package of services: mixing (light, medium, complex, expert), mastering-pro, stem-mastering, restoration of audio recorded with media devices, writing music and instruments to your tracks.
FEATURED 
WORKS
Here you can listen to examples of works in "Before – After" format. ("Before" – the original version, "After" – mixing and mastering according to musical preferences).
OUR 
STAFF
Team "AREFYEV Studio" is a professional sound designers with years of experience.
These are people who have an experience of working with large amounts of information in a variety of musical styles.
JURY AREFYEV
CEO / Mastering Engineer
RANDALL LAWRENCE
Mix Engineer
DMITRIY KHIZHNYAK
Composer
DARYA LEVKOVSKA
Journalist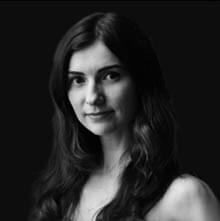 MARY MOSKALENKO
Web master
CURRENT PRICING FOR 
MASTERING
Each piece and each style requires an individual approach. We adhere to all standards of modern sound processing … But, at the same time we are ready to experiment! You will receive a quality product!
STEM Mastering
1 track / up to 5 stems
1-2 days to complete
MASTERING ALBUM
1 track
4-6 days to complete
STEM Mastering Album
1 project / up to 5 stems
4-6 days to complete
CURRENT PRICING FOR 
MIXING
Modern equipment is capable of reproducing the finest details of your pieces.
Our job is to: listen to the track, emphasizing the sound, adding richness, troubleshoot problem areas, with lists of the most painless way!
LIGHT MIXING
2-7 tracks in the project +mastering you receive as a gift!
up to 4 edits
2-3 days
MEDIUM MIXING
8-21 track in the project +mastering you receive as a gift!
up to 5 edits
3-5 days
COMPLEX MIXING
22-40 tracks in the project +mastering you receive as a gift!
up to 8 edits
5-7 days
EXPERT MIXING
The number of tracks is not limited
+remix pack / +base labels
+track in Stems format
GET IN
TOUCH
Use the contact form to order services in the Studio, write a review or to offer a cooperation. Do not forget to specify the data on which we will be able to contact you (your email, accounts in social networks). Manager will reply you as soon as possible.