Try mastering for
free!
Do not need to guess how your track will sound after mastering. Listen to the demo and make a decision. If you are not satisfied with the result – we will make adjustments!
ORDER >
ADDITIONAL
SERVICES
We provide a complete package of services: mixing (light, medium, complex, expert), mastering-pro, stem-mastering, restoration of audio recorded with media devices, writing music and instruments to your tracks.
MASTERINGAnalog mastering will allow aligning the frequency and dynamic characteristics of a music track, to eliminate the noise, to achieve a crisp and loud sound.
MIXINGA thorough treatment of all parts of the track: equalization, compression, filling effects and surrounds sound, balanced sound of all instruments.
RECORDING LIVE INSTRUMENTSIf your music tracks are not enough of the sound of live instruments or you have no way to record them, you can order this service from us. A professional musician will play the melody of any complexity!
RE-MASTERINGResolving errors after a previously made mastering. Repeated diagnostics, equalization, and compression. Maximum approximation to the reference standards.
AUTOTUNEEven well-known performers often sing the "not hitting the right notes". "Auto-tuned" is the correction of the vocals on the height and duration of sound.
AUDIO RESTORATIONLeveling and cleaning audio recordings, recorded from the external media devices (recorder, video camera, record, cassette). Remedy: defects of speech, noise, background, crackle, clicks and other unpleasant or unusual sounds.
FEATURED
WORKS
Here you can listen to examples of works in "Before – After" format. ("Before" – the original version, "After" – mixing and mastering according to musical preferences).
REVIEWS
* YOU CAN SEND YOUR FEEDBACK THROUGH THE FEEDBACK FORM
"This studio is a real find! Quality is at its best, speed is also. I would like to highlight the service separately. The guys will always correct everything at will, never refuse until the client is delighted with their track) And some moments in the service are generally amazing in good terms ) "

Aleksey Karlin 5+
"Огромное спасибо за сведение моего трека! Проработали все до мелочей. После сведения трек подписал один из лидирующих лейблов России! Думаю еще не раз обращусь за сведением и мастерингом)"

Vladimir Ivanovich 5+
"The guys from the studio are just pros in their field! I handled completely raw material, and what they created from it is simply beyond praise! How did they remove the noise, pulled out all the drums and how exactly I wanted to sound, tune the vocals is just super Work!"
Yuri Ossorin 5+
"Thank you very much for the excellent mixing and mastering of my five drawbacks! They did everything quickly, efficiently, and most importantly - accepted the comments for revision and never refused)) I recommend everyone, and I'll come back more than once!)"

Marina Rednikova 5+
"Arefyev's studio is a team of professionals, they really work for the result, they are very attentive to details. If you need high-quality sound, accurate timing, then you are in the right place. "

Maxim Vozisov 5+
"Studio "Arefyev" is a workshop for wizards. Real professionals create here, thanks to whom music sounds in accordance with the highest standards of the music industry. In the process of my collaboration with the studio on an album of songs and several singles, I was always satisfied with the final product: all wishes and requirements are always taken into account and your creative vision is realized in the best possible way! I sincerely advise you to contact the sensitive professionals of "Arefyev" for musical wonders!"
Taliya Hafiz 5+
"We went to the studio for help in mixing and mastering the track, which we recorded ourselves at home. The specialists are great, they have worked very efficiently and professionally. We met the deadlines, we did it even faster than we expected. The quality is high. The studio employs responsive and understanding people. We will definitely contact you again with new works! Thank you so much and God bless you prosperity and success!"
Vladimir 5+
"Thank you so much for the excellent mastering for my composition! Everything is very high quality, professional and efficient! You are truly a master of your craft. Now I will only contact you!"
KARINA TENDER 5+
OUR
STAFF
Team "AREFYEV Studio" is a professional sound designers with years of experience. These are people who have an experience of working with large amounts of information in a variety of musical styles.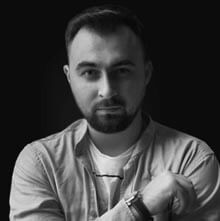 YURI AREFYEV
CEO / Mastering Engineer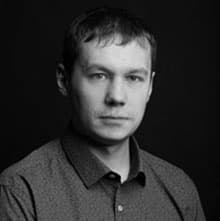 RANDALL LAWRENCE
Mix Engineer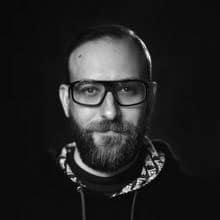 MIKHAIL SOKOL
Composer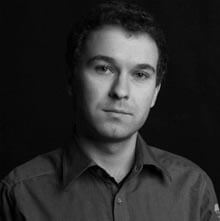 ANDREW KHLYSTYN
Marketer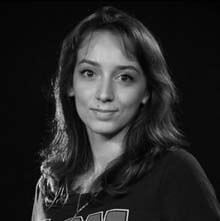 DARYA LEVKOVSKA
Journalist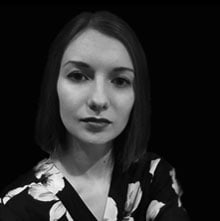 MARY AREFYEVA
Webmaster / Customer support
We work with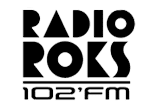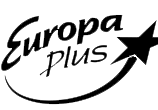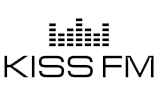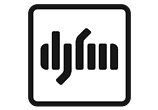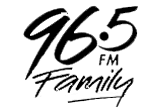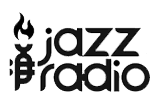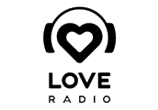 CURRENT PRICING FOR
MASTERING
Each piece and each style requires an individual approach. We adhere to all standards of modern sound processing … But, at the same time we are ready to experiment! You will receive a quality product!
STEM Mastering
22$
1 track / up to 5 stems1-2 days to complete
MASTERING PRO
15$
1 track24 business hours
MASTERING ALBUM
12$
1 track4-6 days to complete
STEM Mastering Album
20$
1 project / up to 5 stems4-6 days to complete
CURRENT PRICING FOR
MIXING
Modern equipment is capable of reproducing the finest details of your pieces. Our job is to: listen to the track, emphasizing the sound, adding richness, troubleshoot problem areas, with lists of the most painless way!
LIGHT MIXING
37$
2-7 tracks in the project +mastering you receive as a gift!up to 4 edits2-3 days
MEDIUM MIXING
60$
8-21 track in the project +mastering you receive as a gift!up to 5 edits3-5 days
COMPLEX MIXING
86$
22-40 tracks in the project +mastering you receive as a gift!up to 8 edits5-7 days
EXPERT MIXING
250$
The number of tracks is not limited+ remix pack, versions for APPLE MUSIC, SPOTIFY and SOUNDCLOUD8-14 days
We accept payment for



GET IN
TOUCH
Through the contact form, you can order studio services, write a review or offer for cooperation. Indicate your preferred communication method (email, phone, social media). Manager will reply you as soon as possible.
CONTACT INFORMATION
Upload audio files on any file sharing service, which is most convenient for you (for example, Dropmefiles or WeTransfer). Please include a link to your uploaded files.
-----
Not sending messages through the contact form? Write directly to social networks (icons for communication are placed at the top and bottom of the site).

We work remotely with the whole world!
E-mail: sales@arefyevstudio.com