Mixing and mastering are important steps in the music creation process that allow you to turn individual sounds and instruments into a high-quality, listenable track. However, these steps can also cost a lot of money, especially if you turn to professionals. In this article, we'll look at several ways you can save on mixing and mastering costs without sacrificing quality and professionalism.
1. Use Free Plugins
There are plenty of free mixing and mastering plugins out there that can give you great results without spending a lot of money. You can find such plugins on various websites such as Pluginboutique, KVR Audio or VST4FREE.
2. Use the built-in tools in your DAW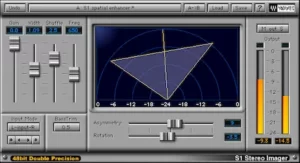 If you have a DAW (Digital Audio Workstation), then you already have the mixing and mastering tools. Most DAWs have built-in plugins and effects that can be used to process sound. Using built-in tools can save you a lot of money.
3. Learn the technique
Learning mixing and mastering techniques can help you not only save money, but also improve the quality of your tracks. There are many books, video tutorials, and online courses on mixing and mastering techniques. Studying these materials will help you better understand the process and make better sound decisions.
4. Collaborate with other musicians
Collaborating with other musicians can help you save on mixing and mastering costs. If you have friends or colleagues who know mixing and mastering techniques, they can help you with this step of the music making process. Perhaps they can do it for free or for a nominal fee.
— See also: Fiedler Audio releases Dolby Atmos Composer and Composer Essential —
5. Compare prices and services
If you still want to hire a professional mixing and mastering engineer, then comparing the prices and services of various studios and specialists can help you save money. You should not choose the first engineer who comes across who can offer you services at a high price. Research the market, look at the engineer's portfolio and read reviews from other clients. Order from AREFYEV Studio at affordable prices!
6. Don't overpay for unnecessary services
When choosing a studio or mixing and mastering engineer, don't overpay for services you don't need. For example, you may not need additional effects or sound correction, which may cost extra money. Focus on what you really need to get a quality track.
— See also: Free neural networks for creating music in 2023! — 
7. Collaborate with young engineers
Young mixing and mastering engineers who are just starting their careers can offer you services at a lower cost than experienced professionals. However, don't make a decision based on price alone. Check their portfolio and make sure they have the right level of knowledge and experience.
8. Use online services
There are many online services that offer mixing and mastering services at low cost. These services may use algorithms and technologies that allow you to automatically mix and master your track. However, you should not expect the same quality from these services as an experienced professional can provide.
9. Try different options
Trying different options can help you find the best way to save on mixing and mastering costs. For example, you can try using free DAW plugins and built-in tools to save money on the services of professional engineers. You can also use various mixing and mastering programs and services to find the best option for your budget.
10. Use educational resources
Finally, another way to save money on mixing and mastering is to learn these processes yourself. There are many online courses, video tutorials, and mixing and mastering guides to help you gain the knowledge and skills you need to produce great sound.
Mixing and mastering are important steps in music production, and it's important to understand how they can be made more accessible. There are many ways to save money on these processes, and every musician should find the one that best suits him and his budget. Regardless of the method chosen, it is important not to forget about the sound quality and try to achieve the best result.