Enjoying a great track with good headphones is a hobby that many people enjoy. Today we'll look at a few of the best that you should take a closer look at when choosing in a store!
Direct Sound EX29 – better noise reduction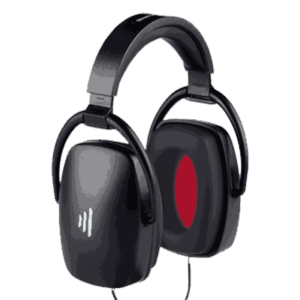 The noise reduction technology that got into these headphones is just awesome. The dynamic, closed back contributes to excellent insulation. These headphones are also designed with a sleek body. They work at studio levels and look very stylish. The frequency characteristics declared by the manufacturer must correspond to 20 – 20 000 Hz.
Pros:
Third-party noise isolation technology.
A 9-foot cord gives you plenty of room to move around.
Minuses:
The price is slightly higher than that of competitive models.
Sennheiser HD 25-1 II – for dj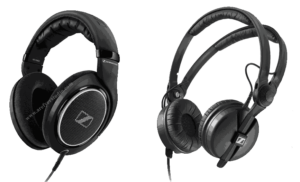 It does not matter whether you are a professional DJ or just listening to music, you have a common need. These headphones are very affordable, but do not let this fool you, because they were specially designed for a professional DJ. Sennheiser products are so light and comfortable that you can enjoy them for a long time. With their help, you can listen to music as loud as you like. They cope well with high pressure, and soft pads contribute to extreme comfort.
Pros:
Very affordable.
Lightweight design.
Soft earpads.
Rugged construction.
Includes branded bag for storage and transportation.
Minuses:
Overall, the Sennheiser HD25 1-ii is designed to provide studio-quality accessibility, durability and sound.
— See also: The 6 best VST synthesizers of 2017 —
Vic Firth VFSIH1 – best for drummers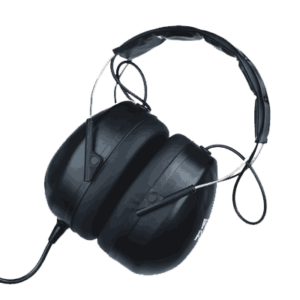 If you are a musician, you know the importance of having the best equipment. Based on the foregoing, you understand that the best equipment can often be expensive. This is where the Vic Firth VFSIH1 headphones come into play. They are able to act as the most expensive kit that you can find on the market. The speakers were designed to protect you from the extreme noise levels generated by instruments. They reduce external noise by 24 decibels, which is very important when playing drums. Frequency response from 20 Hz to 20 kHz.
Pros:
Designed in conjunction with musicians.
Reduce third-party noise.
You can use them both on stage and in a recording studio.
An extra foam pad provides maximum comfort for extended use.
Minuses:
Hair can get stuck in the metal part of the headband.
Sony Pro MDR7506 – best closed headphones
Despite the fact that this version is moderately available, this couple will be able to provide you with everything you need to create music. The closed type and light weight ensure that they remain comfortable on the head during recording or editing. Headphones can work with a capacity of 1000 mW, which will not cause problems even for a bass player. They offer a frequency response of 10 to 20 kHz. Comes with ¼ "and 1/8" connectors, suitable for all types of equipment.
Pros:
Moderately available.
Sensitivity 106 dB.
Impedance 63 ohms.
1000 mW of power.
Frequency response from 10 to 20 kHz.
Minuses:
Audio-Technica ATH-M50X – best monitor
If you are looking for an awesome pair of headphones that come in different colors, you will definitely want to take the time to check out the Audio-Technica ATH-M50X. Headphones come in several colors, including black, white and dark green. Each style is very smooth. Able to provide flawless clarity over a wide frequency range. Regardless of the duration of the session, they will never become uncomfortable and will not fall off your head. Circumferential circuits provide good sound isolation.
Pros:
Very affordable and comfortable.
The sound quality is fantastic.
Robust and ergonomic design.
Come with three removable cables.
Minuses:
Cable connectors can be shaky.
A bit heavier than alternatives.
Headphones Audio-Technica ATHM50X are really the best headphones for studio monitoring. They are certainly win-win.
— See also: The best sequencers for phones and tablets —
Sennheiser HD280pro
Those looking for a great and incredibly affordable pair of indoor control headphones will want to check out the Sennheiser HD280pro. They provide a wide frequency response with clear sound. Drummers will adore the lightweight and fully comfortable design. Includes innovative folding design. They deliver a frequency response from 8 Hz to 25 kHz and use a magnetic drive from neorim from a black boron magnet. With a 3.5 mm jack and a ¼-inch adapter, you can be sure that the headphones will work without any problems with all your equipment.
Pros:
More available.
Weigh only 285g.
The frequency response range is from 8 Hz to 25 kHz.
Great sound quality.
Durable
Minuses:
They sit tight enough on the head.
Etymotic Research HF5
If you love traveling and enjoying your favorite tunes, you will invest in a high-quality headset, despite the price. Etymotic Research HF5 may be exactly what you are looking for, as they are extremely portable. Ear tips sit comfortably in your ear, even after wearing them for a very long time. Provide crisp, clear sound with sharp highs.
Pros:
Lightweight construction.
Comes with different earplugs in different sizes.
Equipped with a replaceable filter (2 filters included).
Compatible with most iOS devices and MP3 players.
Includes a carrying bag.
Minuses:
Do not have a built-in microphone.
The market is really full of amazing products. As a drummer, you will find several options, but only they will be ideal for your individual style and budget. In order to truly succeed and achieve the desired quality of music, you will need to familiarize yourself with the information above and let it move you in the right direction. It is important to note that the positions are not suitable for mixing and mastering. If you want to get professional sound quality, order mixing and mastering in AREFYEV Studio and get maximum results!