We offer you proven synthesizers that have proven themselves in writing bass. It is likely that at the moment there are tools with new algorithms and sounds, but we offer the basics of the basics that you do not have the right to not know. It is enough to disassemble 2-3 synthesizers, and this knowledge can be applied to everyone else.
1. Native Instruments Massive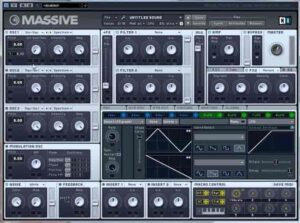 A lot of online courses have been created about this synthesizer, and sometimes it seems that it is simply impossible to learn.
Incredible features and crystal clear sound. Friendly interface and relatively small CPU load. This synthesizer should be in every self-respecting producer!
2. Spectrasonics Trilian
It took me a while to find this module. This plugin is very popular in the movie industry. It has a large number of predefined presets that will suit any style of music.
3. u-he Diva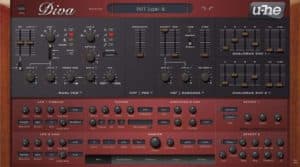 Urs Heckmann plugins are very popular among musicians. And among them, perhaps, the leading position is occupied by u-he Diva. Recently, it has become more and more popular and more often used by musicians, especially when writing electronic styles. There are already many courses and video reviews about this plugin that show the capabilities of the synthesizer.
4. Cakewalk z3ta+ 2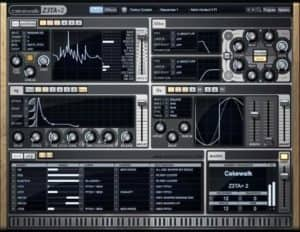 The original z3ta + was popular for drum & bass. The second version of this synthesizer is simply an indispensable plugin for EDM producers. Despite the very dubious interface, it has all the necessary control knobs. This VST plugin will cope with any task!
— See also: What is autotune vocals? —
5. Rob Papen Predator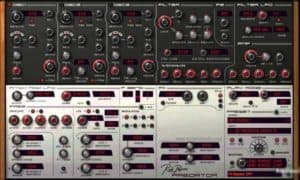 Predator is one of the latest plugins from Rob Papen. This developer became famous for his SubBoomBass of the first version, in which you could wind up any subwoofer for hip-hop styles!
He also created Linplug, and you should definitely try this spectral synthesizer!
6. Arturia Minimoog V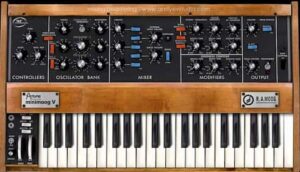 This is a recreated and ported to the plugin Moog synthesizer. As one of the most iconic, they often tried to transfer it to an electronic platform, but Arturia managed this better than others.
This plugin, in our opinion, is the best embodiment!
7. FabFilter Twin 2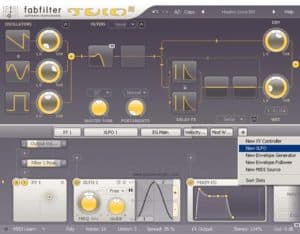 You know from previous posts that we are big fans of FabFilter plugins. And given that they have released a new Pro-L limiter of the second version … It is worth taking a closer look at their synthesizer!
Twin has great filters, as well as excellent sound quality and a pleasant minimalist interface.
8. D16 Phoscyon
We reviewed the best synthesizer that embodies the Minimoog sound, but what about the other famous Rolands TB-303 bass synthesizer? We vote for D16 Phoscyon. This company flawlessly transferred the characteristic sound of the Rolands TB-303.
If you are tired of acidic bass and want analogue sound, this synthesizer is for you!
9. Sugar Bytes Cyclop
Cyclop is another monophonic and rather unique monster!
Cyclops copes with its task in heavy electronic music styles. It has everything you need for interesting effects.
— See also: TOP 5 best electric guitars for beginners in 2017! —
10. sylenth1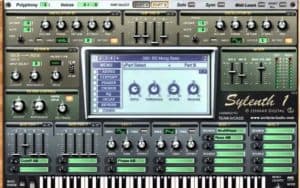 And of course, the most famous synthesizer in recent times. Probably not a single popular track of our time can do without it. You can talk and admire a lot about him, but it's better to just try. Every self-respecting producer has this plugin. Its capabilities and sound can be estimated by thousands of video lessons and reviews on the Internet.