Previously, we laid out the best free saturators. It's the turn of the plugins that you can purchase. Here you will see the best of the best! You can talk about saturators for a long time. They are used both on instruments and on vocals. It all depends on the style and task.
1. FabFilter Saturn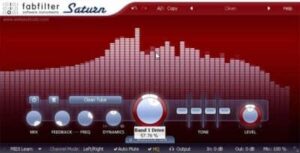 Faburn's Saturn is a plugin that can make both warm analog sound and a crunchy overloaded effect. Indeed, this plugin is a leader today, due to the flexibility of interaction with the frequency spectrum. About 150 preset presets (as stated on the official website).
2. Sound Toys Decapitator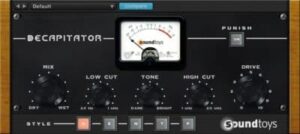 Many engineers will agree that the Sound Toys plug-in package is simply not replaceable when mixing and mastering sound. In this case, the vst plugin "Decapitator" is an excellent saturator with high-quality algorithms and five processing modules: A, E, N, T, P (Ampex, EMI, Neve, Triode, Pentode).
3. Variety Of Sound / Bootsy FerricTDS

We have already talked about this plugin. It is free and available to everyone. Like the other plugins described here, it performs its work at the highest level with minimal load on the computer processor.
4. D16 Group Redoptor
The D16 team received a lot of praise from the EDM producers. Redoptor emulates old vintage saturators, making the sound warm and analog. Also worth paying attention to Decimort (Bit Crusher) and Devastator (Multiband Distortion).
— See also: 6 best plug-ins for fixing phase problems —
5. Izotope Alloy 2
Izotope develops excellent and user-friendly plugins. Despite the fact that now there is already the 9th version of Ozone – their Alloy plugin of the second version is popular due to its good algorithms and ease of operation.
Alloy 2 has all the basic and necessary modules for processing: Eq, Transient, Exciter, Dynamics 1, Dynamics 2, De-esser, Limiter.
6. 112dB Redline Preamp

There are many opinions about this plugin and about the manufacturing company. Some engineers claim that they did not hear the sound more transparently, while others simply did not hear about this line. Redline Preamp saturates the sound with harmonics and makes it more dense and "lively".
7. ToneBoosters Ferox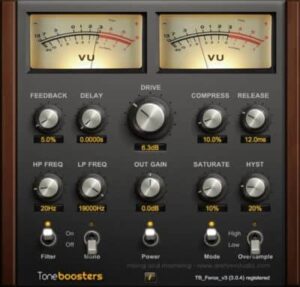 Another excellent saturator from ToneBoosters, which is available at an affordable price and used by renowned mixing engineers. Unfortunately, there is no update on it and the support for its algorithms has probably ended, but even today, the exciter stands up for good sound!
In the presets, you can find interesting presets for quickly saturating the audio signal.
8. URS Saturation
Despite the fact that the lineup has not been updated for a long time – this saturator remains one of the well-known and frequently used plugins among old-school mixing engineers. In 2011, it was a breakthrough in the industry.
9. Wave Arts Tube Saturator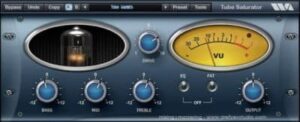 Advertised as "the most accurate analog emulator in the world", it is one of the incredibly consumed plug-in processor resources from the incredibly high-quality Wave Arts line. You need to work with the tool carefully, it shows itself very aggressively.
— See also: The best plugins for mastering music! —
10. SPL TwinTube Processor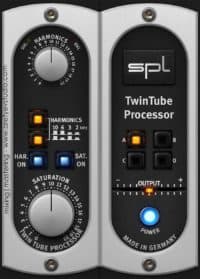 Following the model of its own software modules, TwinTube provides two dials, one for adding saturation (warmer / louder), and the second for adding harmonics. This is not a complete list of saturators. We selected the best and most popular mixing engineers from the world. We advise you to try them and choose for your tasks.