Multiband compressors are great for compressing instruments and sticking together a common mix. These plugins allow users to compress specific areas, giving a more transparent sound. Conventional compressors process the dynamics of the overall frequency spectrum, which does not always solve the problem. In this article, we will consider the most flexible and popular plugins, the effectiveness of which has been tested by time and by global mixing / mastering engineers.
Waves Linear Phase Multiband Compressor
Waves Linear Phase Multiband Compressor (for brevity, named as LinMB). It has been around for many years, and in our opinion, is a classic Wave plugin.
If you mix it in small proportions, then the compressor works very softly and transparently. For more information, visit the Waves website.
Blue Cat MB-5 Dynamix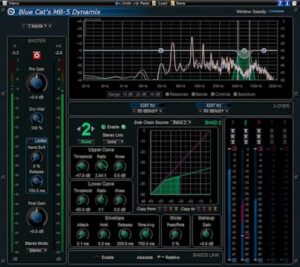 The Blue Cat MB-5 Dynamix is much more than a multiband compressor. It is a multi-band processor that includes a limiter, limiter, gate, expander and waveshaper. The plugin has a well-developed analyzer and each control.
If you are an advanced user – you must have it in your collection! If you find it difficult, take a look at Blue Cat's MB-7. His management is simpler.
— See also: What is a sound card for? —
iZotope Multiband Dynamics – Neutron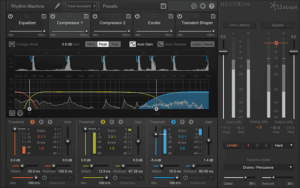 Multi-band processors underlie many of the tools from iZotope, such as Ozone, Trash, and others.
The advantage of this plugin is that you can use it as a multitask processor (all in one) and as a separate compressor (as part of Neutron Advanced). Unfortunately, there are only three bands for processing in it (it may be fixed in the next updates), but there are more than enough of them!
Softube Drawmer S73 & 1973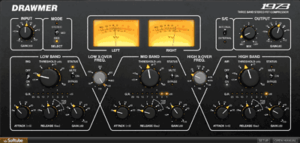 In 2016, Softube released two new plugins called Drawmer. S73 is based on the 1973 analog Drawner and is described as a mastering processor. It is equipped with a set of presets for any style and task.
Shortly after the S73, Drawner 1973 was released, which is an emulation of an analog device. Both products deserve your attention.
FabFilter Multiband Pro-MB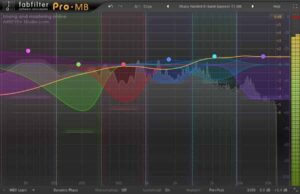 FabFilter plugins are tools for the modern engineer. What this plugin does is unique.
You can add up to 6 bands that are not fixed to a specific frequency range. Pro-MB is more like an equalizer with very soft compression. But both Pro-MB and Pro-Q2, in our opinion, are very functional and necessary.
— See also: Where is it more profitable to sell your music? Compare CDBaby and Tunecore —
UAD-2 Precision Multiband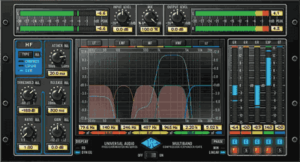 The multi-band plugin for the UAD-2 platform is a great tool that not only compresses, but also expands the sound.
Like Waves LinMB, it has been around for many years and is time-tested. Using multiband compression can be a problem for beginners, but no good mix can do without it!
Avid Pro Multiband Compressor
Of all the compressors on this list, the Avid Pro Multiband Compressor is the only module that supports AAX HDX. Its characteristics and capabilities are classic and differ only in visual design and processor load.