If you do not create fusion jazz, orchestral or any other instrumental music, then the vocals should be in the spotlight. This means that if your vocals sound bad – the whole project will be so perceived. There are many plugins available that can tune, correct, polish, and adjust vocal tracks to perfection. In this article we will pick up some of the best VSTs for vocals.
The best VST plugins for vocals processing in 2022!
Antares Auto-Tune Pro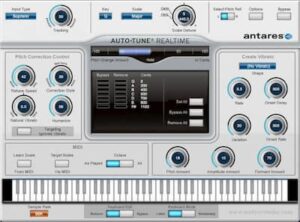 It's impossible to make a list without highlighting Antares Auto-Tune – this is arguably the most famous vocal plugin in the world. Even those who know nothing about audio engineering have heard of him. Its latest integration Auto-Tune Pro takes as a basis all that you liked in previous versions, and packs it in a smooth and convenient interface. Despite its ease of use, it is loaded with great features. Auto-Key automatically determines the key and scale of your project. Classic mode provides the popular Auto-Tune 5 sound. You also get Audio Random Access support for tight integration with your DAW and real-time control via a MIDI controller.
Celemony Melodyne 4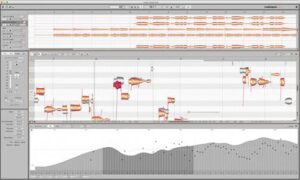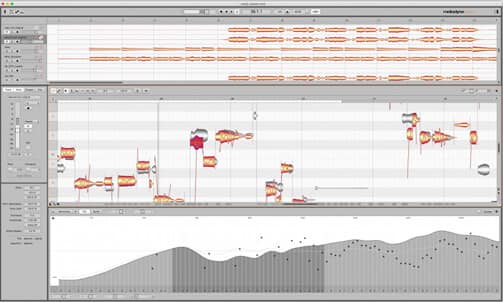 When it comes to manually adjusting vocal tones, the Melodyne Celemony is the other best horse in the industry. In addition to the standard level settings, Melodyne can also access notes inside the polyphonic material to correct the sound chained to chords. Using Melodyne, you can adjust the vocal quartet along with guitars, pianos and other instruments (such technologies are not implemented anywhere else). Since version 4, the plugin is the main studio tool.
— See also: 10 most popular plugins from Waves —
iZotope VocalSynth 2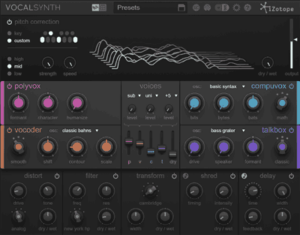 Looking for a cool vocal effect? You will definitely enjoy VocalSynth from iZotope. This comprehensive studio toolkit is loaded with five powerful vocal models that will surely provide your voices with one of a kind sound. The second version of this vocal plugin boasts more power, a redesigned interface and better processor optimization. You also get an arsenal of vocal effects in the style of stompbox, three flexible operating modes and cross-platform communication with Neutron, Ozone, TonalBalanceControl from iZotope and much more. In addition to VocalSynth, you can consider other products of the company, which in conjunction will give unlimited possibilities of mixing and mastering music.
Synchro Arts Revoice Pro 3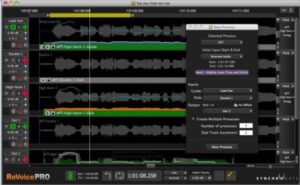 If you are doing ADR, you need Synchro Arts Revoice Pro. Seriously, this will make your job a lot easier. This indispensable plugin can actually customize the voice dialogue using the dialog editor. Revoice Pro is also great for dragging out background vocals or instrumental tracks. In addition, you can create realistic double tracks with absolute control over time and pitch correction. In addition, Revoice Pro automatically aligns and tunes existing dual tracks and ADRs. The third version is mandatory for music producers and post-production.
FabFilter Pro-DS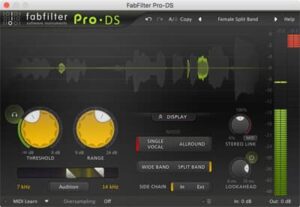 Sssss. This is an annoying hissing sound. If you do not pass vocals through the processor, then most likely the sibilants will decently stand out from the rest of the instruments. That's why every studio needs a quality de-esser such as FabFilter Pro-DS. This plugin provides high accuracy and suppresses whistling quite transparently. In addition, its Allround mode is great for high-frequency limiting of any material, even percussion or full mixes. You also get broadband or linear-phase processing with a divided range, switchable appearance up to 15 ms, adjustable stereo linking with additional processing only in the middle or on the sides and up to four times oversampling with linear phase. And everything is laid out in a simplified, user-friendly interface.
— See also: 5 best online music creation sites —
Reverb Foundry HD Cart
Reverb when processing vocals is necessary to add depth and space. Reverb Foundry's HD Cart is modeled on one of the most sought-after legendary reverb hardware ever made. The original block is probably the best reverb sound in history, and its Surround / HD Reverb cartridge contains a single algorithm that allows you to fully utilize the capabilities of two-component DSP cards. And now, thanks to Reverb Foundry, this famous algorithm can be yours. The HD Cart includes quad, 5.0 surround and high-density stereo modes, and it accurately reflects the sound of the original reverb. It is a rich, dense reverb, unlike any other.
Waves Vocal Bundle
If you're looking for an all-in-one solution that provides classic processing solutions, take a look at Waves VocalBundle. This comprehensive kit includes everything you need to polish your voice. Tune provides superior sound pitch correction and ringtone conversion, while DeBreath removes unwanted breath sounds. RenaissanceChannel is a virtual channel strip that gives you equalizer, compression and limiter in one module. This kit also contains Renaissance DeEsser for removing sibilants, Doubler for expanding and creating backing vocals, and RenaissanceAxx for simplified compression with simple control knobs. Tired of writing automation? use vocal rider. This ingenious plugin keeps dynamics and evens out peak values.