As you know, money does not grow on trees. And, although this has never stopped people who are passionate about music, some funds will still be needed to buy basic equipment. Let's look at the standard technical kit for EDM producers, which is indispensable!
---
Monitors ($200-?)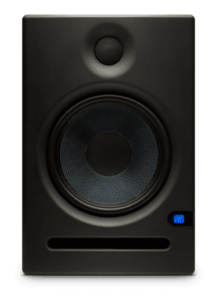 I think that the biggest step for most tracks, in terms of their presentability and cost, is high-quality sound, which cannot be achieved without real studio monitors. This is the area where you need to spend enough time and study all its subtleties. With monitors you make friends, work and live. Make sure you have good sound control, and your track will sound good not only in the home theater, but in all the venues where it appears. Naturally, if difficulties arise, you can always contact our studio, and we will make a professional high-quality sound.
But if you finally decided to purchase a pair of studio monitors, tune in to serious changes in sound, even in the first minutes of listening. You will have to equip your room for absorption and frequency resonances for a long time, and get used to their shade.
Keep in mind you get what you pay for! Fortunately, there are some decent budget monitors that provide decent sound for the money. For example, monitors Presonus Eris E8s ($ 200). Exactly 8 matches. They do not drop low frequencies and high enough light. And although this is not Genelec (which costs about $ 3,000), you will hear much more than what is happening in your project than through a laptop, speakers or headphones.
---
Sound card ($75-$200)
A sound card (audio interface) is another major update for an electronic producer, as it provides the ability to record vocals and external instruments with minimal delay. In addition, the audio interface can act as a mixer for any external device connected to it.
There are many options when it comes to sound cards. However, if your budget is not rubber, and you only make electronic tracks from software (vst) synthesizers and do not need vocals, then at the moment you can safely buy such a card as M-Audio M-Track Hub.
The card has two 1/4 outputs, so there will be no problems connecting monitors. There are also 3 USB ports, which gives you a good hub for external controllers. It is noteworthy that this sound card costs only $ 75!
If you plan to record vocals or live instruments in the future, then pay attention to such a card as Focusrite Scarlett 2i4. It has two XLR outputs with excellent two amplifiers, two 1/4 outputs for monitors, 4 * 1/4 outputs and input / output for midi.
— See also: Artificial intelligence Open AI learned to write songs with vocals —
---
DAW (digital workstation)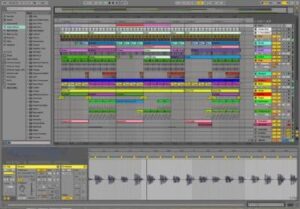 While computers are modernizing and expanding their ability to perform technical tasks, they also advance in the flexibility of working with music. In a digital station, you can record, edit, mix and master music. This program often provides the ability to directly record the finished audio file to a CD or hard drive of your computer.
Take the choice of a digital station seriously, as it can change your life. In my opinion, Ableton Live is an excellent choice if you have enough money. They offer several licenses to choose from (intro – $ 75), as well as a demo version of the program with all features for 14 days. You can always upgrade to more powerful versions and a wider range of functions.
However, if you plan to make difficult decisions in your projects, pay attention to Reaper ($ 60). The developers provide a demo version with unlimited capabilities for 60 days. Reaper is an excellent program that allows you to implement the most daring ideas.
---
Controller… ($75-$250)
You will be surprised how great the difference is in the convenience of writing music through a computer keyboard and an external controller. You do not have to have a musical education and virtuoso fingers. The controller allows you to play the sound of running synthesizers without delay and quality loss. You play a melody, and it is immediately registered in the DAW program in the form of a MIDI grid. Nowadays, the cost of controllers depends on their capabilities. These can be ordinary keys with a pressure control and can be keys with built-in effects and dram buttons.
Today, M-Audio has a huge selection of MIDI controllers that have different pricing policies. Code 25 can be expensive to consider, but if you want drum pads, then this keyboard is a good choice. Its cost is about $ 250.
— See also: Mastering The Mix released MIXROOM —
Korg also sells some MIDI controllers that are compact to carry and have a solid build. If you plan to work on your phone, laptop and home computer, you can buy Korg Micro Key Air 25 ($ 99). This controller can be connected via USB and Bluetooth. Personally, I use Korg 49 key ($ 159), without any frills, bulbs and effects. I like the full-size modulation wheel and pitch.