These six synthesizers are still being produced, and fall into the look, but don't touch category. Even if your finances allow you to purchase them, now there are many new devices that can compete in sound and build quality.
If you are suggestible by nature, and assume that a good city cannot work without an expensive device, then buy. We cannot ban this for you. Here are the most expensive hardware synthesizers that are now produced.
1. Emerson Moog Modular System – $150,000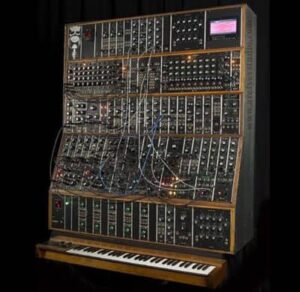 This is a synthesizer from the original Moog circuits manufactured at the Moog Music factory in Trumanesburg, New York in 1969. The creation took about three years, and was completed entirely by hand. As expected, the blocks function separately from each other and are connected commutatively by cords.
2. Moog System 55 – $35,000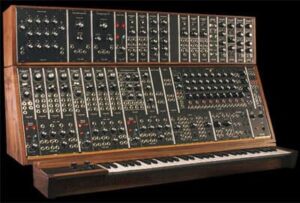 Note: Moog System 35 – retails for $ 22,000 (5-generator version).
Here is what Moog says about this beast: "The Moog 55 modular system is a synthesizer that is a very complex and dynamic analog instrument consisting of 36 hand-made modules that are located in two blocks. This instrument provides unlimited sound capabilities and provides depth and the surround sound found in older Moog instruments. System 55 is equipped with the coveted 960 Sequential controller to incorporate a great artistic effect into the creative process. "
3. Schmidt Eightvoice – $20,000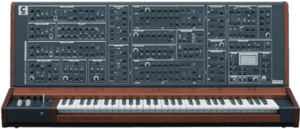 This is an analog eight-voice polyphonic synthesizer that connects via midi and has a USB port for convenient operation. The giant was released in Germany, as the name suggests. If we take a closer look at the possibilities, we can see:
eight-voice polyphony, with digital control and pre-installed memory
discrete sound circuit (not integrated generator, circuit filter on a single chip)
the ability to recreate the sound of the whole orchestra (by adjusting the sound, veche emphasis, routing for each voice, panorama and many other details)
Separate audio outputs for each voice, plus balance control and headphone output
1028 presets
256 multi (combined) presets
61 full key
each preset is fully programmable (modulation wheel, flash drives, four expression pedals, etc.)
full implementation of midi through ports
large lcd
universal universal power supply
case, and a huge number of other advantages
4. Buchla Skylab – $13,999
The Skylab 200 is a module that delivers exceptional power and performance in a very compact form. It is neatly folded and placed in hand luggage, which can be transported with you (bag is included). Get to the place, unpack and you are ready to compose! In this video, SteveH performs synthesis on the Skylab 200 module:
5. Moog Model 15 – $10,000
Moog synthesizers dominate this list. A more affordable version (than Emerson Modular and System-55/35) is Model 15, which was made with the iPad app. But this should not stop you from considering this excellent device (especially if 10,000 dollars do not burn a hole in your budget).
It is a powerful, compact studio synthesizer designed for live control and transportation. The model focuses on speed, creativity, ease of work and vintage vintage patterns.
— See also: 10 best vocal tuning plugins worth a try —
6. Studio Electronics Omega 8 – $5,299

Studio Electronics Omega 8 is an eight-way, multi-timbre stereo synthesizer. Of the advantages you can stand out:
Audio outputs: one main stereo and mono output, and one TRS output per voice
Audio Inputs: One Voice Input
Interface: 32 knobs, 1 encoder, 35 tactile switches, 24 LEDs
16 * 2 backlit display
A memory that is more than enough to create the most difficult parties
Weight: 20 kg.
Synthesizers that we accidentally missed:
Holland SM2000 – $40,000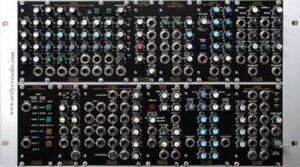 The Holland Synthesizer Model SM2000 is a modular monophonic synthesizer. This is a truly high-quality aerodynamic musical instrument designed for the most demanding musicians and producers. The system uses a bus that controls the voltage and audio signals of each module. However, all changes can be undone on the front panel.
Web site: Holland Synthesizer
Studio-110 Synthesizer System – $15,249
Studio-110 is the largest studio system from Synthesizers.com. Six oscillators are embedded in 22 horizontal and 44 vertical bands. The system includes a 24-x Q119 sequencer, plus two Moog-Style Q960 modules. The top line contains three oscillators with double filters. This unit is undoubtedly impressive and not only cost.