Pitch correction plugins have become key tools in mixing modern music, as they allow engineers to quickly fix problems with inaccuracies in recorded vocals. But that's not all they can do, many use them to fix problems on instrumental tracks such as bass and strings. The two most common ways are to create an overly wound T-Pain / Cher effect, or to carefully work through it without noticeable intervention.
In this list we will highlight a number of powerful tools for tuning and pitch correction, which you can safely use in your mixes.
10 best vocal tuning plugins worth a try!
Celemony Melodyne 4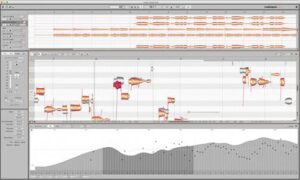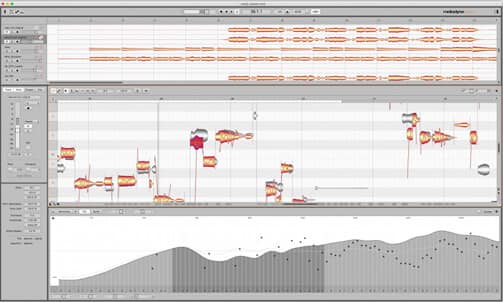 Melodyne is probably the most popular plugin among engineers. Despite its intuitive interface, it boasts a smart technology called DNA (Direct Note Access), which helps fix every layer in a recorded acoustic guitar (breaks into chords and offers tools for comfortable intervention). When properly handled, the Melodyne effect sounds unnoticed. We recommend that you avoid the frequent use of automatic functions and synchronization, as in the end you can get a musical note offset. When performing mixing and mastering, our engineers try to imperceptibly stretch the vocals so that the listener does not notice third-party interference.
Antares Auto-Tune Pro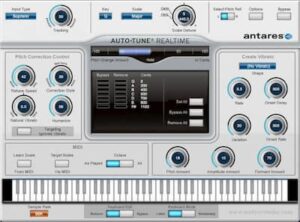 The origin of real-time voice tuning plug-ins started back in 1997 by Antares and their Auto-Tune product, which, like Melodyne, is considered the industry's gold standard. Over the past 20 plus years, Antares have improved their technology, complementing the wonderful features presented in a simple graphical interface. The current version of Auto-Tune Pro is one of the few pitch correction plugins presented on this list that can be placed on the DSP, in this case on the UAD 2 platform. The company also introduced a separate Auto-Key module that provides users with convenient automatic detection tonality. The main feature of Auto-Tune Pro was the support of ARA in DAW, such as Logic Pro X and Studio One. Over and over again, ARA is a very useful workflow because this technology speeds up workflows through deep integration with the DAW program.
Antares Auto-Tune Access
This is a lite version that costs a quarter of the price of Auto-Tune Pro, but does not include graphics and advanced settings. Although what is supplied in a lightweight form will also allow you to adjust the artist. If you're looking for an easy-to-use voice tuning plugin, then Auto-Tune Access is a good choice.
— See also: The best plugins for mastering music! —
Antares Auto-Tune EFX+
Auto-Tune EFX + is a new product of the company, which presents a creative solution for shaping the melody and character of the performance. It is universal in its kind and designed for modern vocal processing. Here you can find subtle solutions and extreme voice mutations. The kit includes over 100 presets, many of which were developed by leading manufacturers, including Mike Dean, Richard Devin, and Jeff Ron. EFX + also includes the XY Pad, which allows you to quickly and easily control the real-time parameters of each effect module.
Waves Tune Real-Time
Waves Tune Real-Time is a plugin specifically designed for pitch correction. The collection of company tools includes many necessary plug-ins, and, of course, you can't do without a tuner. It is an easy and quick tool for minimal interference. You should not expect incredible functions from him (at least, he cannot fix the extremely uneven vocals – the effect becomes noticeable and unpleasant), but if the performance errors are not large, then Waves Tune Real-Time shows itself in all its glory.
Zynaptiq PITCHMAP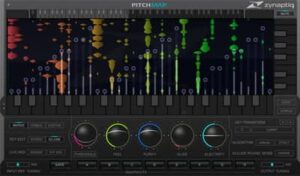 Zynaptiq's PITCHMAP is a completely different type of plug-in, among those on this list. This tool handles the pitch of individual sounds. There are no such plugins on the market. You can use PITCHMAP to change the melodies and harmonies of any song. Suitable for creating demos, chords, tunes and other ideas. It can also be used when creating remixes to change the entire melodic structure of a song.
Waves Tune
If you have limited means and are looking for an easy to use pitch correction plugin, we recommend Waves Tune. The base price is $ 249, which is quite fair, however, if you closely monitor the news of the company, you will most likely find it in one of the shares for only $ 29. This is excellent value for money. Waves Tune does not have the bells and whistles that are in other products, but it will cope with its function with dignity.
MeldaProductions MAutoPitch
You can get a free copy from MeldaProductions. Their MAutoPitch plugin is part of the large free kit available on the official website. It is somewhat similar to Waves Tune Real-Time, has simple settings and minimal CPU load.
— See also: 10 free VST synthesizers in your collection! —
Synchro Arts Revoice Pro 4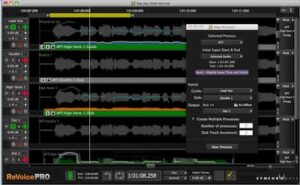 ReVoice Pro is a software package that allows you to synchronize two or more vocal tracks with the main standard. This can be ADR, alternative productions, musical vocals or even instrumental recordings. It can synchronize both time and pitch, but you can exclude that its manual pitch correction has been worked out very well and has proven itself among the mixing engineers. Revoice Pro is used worldwide by leading professionals.
Revoice Pro is known, among other things, for its unique ability to automatically transfer pitch and timing characteristics from one audio file to another. It's easy not to notice how good it is for basic vocal tuning. It is not only accurate and clear sound, but also intuitive and simple use.
zplane vielklang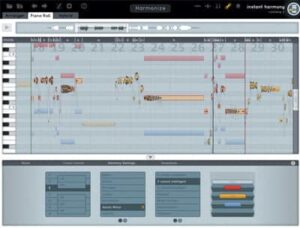 Vielklang zplane is another useful voice tuning tool that can automatically generate harmonies. The plugin can add up to 4 very natural harmonies based on the lead part and key of the song. Vielklang is available in two versions: LE and Full. The full version includes advanced pitch editing controls similar to other plugins presented on this list. Get quick and easy access to pitch, time, vibrato control, formant shift, and many other editing options.