You can save money by buying a set of plug-ins right away than by collecting them separately. Here are some of the best collections in the world.
While most companies offer the purchase of plugins individually, it is much cheaper to buy the kit right away. But there are a lot of virtual vst plugins, which ones are right for you?
Ask 10 producers and you will get 10 different answers. Ultimately, it is a personal and individual choice. We picked up the 8 best plugin kits that are definitely worth considering. All plugins are suitable for mixing and mastering music.
1. UAD Analog Classics Pro Bundle

Universal Audio produces software for many different devices, and most of their plug-ins have official approval by analog equipment companies and are comparable in quality to them. They offer several packages that are collected in groups of compressors, equalizers, or various devices. We like the shade that these devices give.
This collection includes models of four old processors: Teletronix LA-2A, 1176 compressors, Pultec EQP-1A and MEQ-5 equalizers. All of these devices introduce the tube and transistor nature of the originals that many companies are trying to copy. As a bonus, you will get 3 versions of LA-2A and 1176 compressors. Each version conveys its own model sound, which is a good choice for those who need a vintage analog sound.
2. Waves Abbey Road Bundle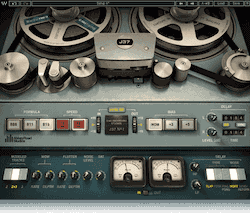 Waves covers a wide range of mixing, mastering, and technical manufacturers. They capture the entire range of services – from effects to mixing and mastering music. Our favorite plugin package is the Abbey Road bundle.
This collection of plug-ins was created in partnership with Abby Road Studios, which carefully recreates the sound and character of some of the most iron analog devices. The Abbey Road bundle kit includes: Abbey Road Reverb Plates, Abbey Road Vinyl, EMI TG12345 Channel Strip, J37 Tape, REDD, Reel ADT, RS56 Passive EQ and The King's Microphones. If you have heard and enjoyed the countless recordings made by Abby Road – this package will bring you closer to the sound that is considered the "gold standard" of recording studios.
— See also: The best sequencers for phones and tablets —
3. Slate Virtual Mix Rack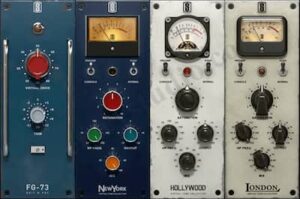 Slate Digital showed itself in the best way, and if earlier it was believed that there was no alternative to UAD, now plug-ins from Slate Digital go at almost the same level of quality. It is worth noting that this package does not have such a wide selection of plugins as the same Waves or UAD, but this kit should be at hand!
The cell set includes compressors (including the old famous FET compressor), equalizers, the classic British Neve console and American SSL. Recreate the original sound of analog equipment in your works. Many engineers and manufacturers compared the analog and plug-ins of Slate Digital – the difference, according to them, is minimal.
4. Sonnox Essential (mix) bundle
Sonnox, like the other companies mentioned here, offers several packages. But unlike the ones we have listed before, their plugins are not emulations of vintage analog transmissions, but high-performance digital processors designed with an emphasis on transparency and versatility.
The Sonnox Essential mix bundle includes four processors: Sonnox Dynamics (includes a compressor, limiter, expander and gate), Sonnox EQ (recreates the sound of the Sony OXF-R3 console), Sonnox De-Esser (to suppress sibilants), and the algorithmic Sonnox Reverb . These processors are useful for mixing music, they provide a professional level of accuracy and flexibility.
5. iZotope Music Production bundle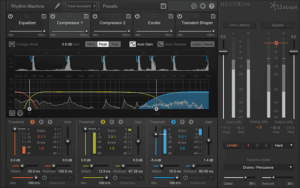 iZotope Music Production bundle is a complete mix for mixing and mastering, which includes advanced tools for quality processing.
This collection covers all the basics and includes the best processors for mixing music. VocalSynth and Nectar 2 are designed for processing and filling vocals with effects, Neutron (Advanced) is a new plugin from the company with advanced processing algorithms, which include dynamic EQ, exciter, transient shaper, and limiter.
For mixing music, IZotope Ozone 7 is perfect, which contains all the necessary modules for work, including analyzers. For restoration of damaged sound, the IZotope RX plug-in package is suitable.
6. Soundtoys 5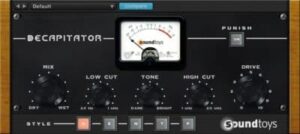 The following three rebounds are more related to effects. Let's start with the Soundtoys 5 kit.
This is a set of creative effects for creating punches. The package can be divided into two groups: "basic black" – includes classic effects such as phasing (PhaseMistress), tremolo (Tremolator), echo (EchoBoy), as well as panning (PanMan). Additional processors: together with additional processors like Decapitator (distortion / saturation), FilterFreak (filter, FX) and Crystallizer.
Another group can be defined with hardware effects and treatments. This includes: Radiator (Altec 1567a tube mixer), Devil-Loc (Shure limiter w / distortion), Little AlterBoy, MicroShift and PrimalTap (Lexicon Time delay). These two sets allow you to do unimaginable things with excellent quality and accuracy.
— See also: Where is it more profitable to sell your music? Compare CDBaby and Tunecore —
7. FabFilter Creative bundle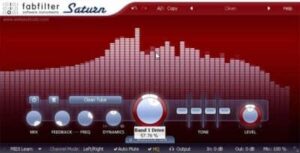 FabFilter plugins are very popular and combine excellent sound quality with an affordable license cost. Their creative set includes four universal processors.
Saturn is a multi-channel saturator that saturates the sound in the best way. Timeless 2 (delay), and Volcano 2 (filter) for effects. The collection closes with the Twin 2 synthesizer, which combines affordable and powerful processing. With FabFilter you can diversify your sound!
8. Eventide Anthology X bundle
Eventide is responsible for many classic processors such as the 910 Delay / Harmonizer and the H3000 Ultra-Harmonizer. And this is only a couple of the most famous. Their set is versatile and diverse.
Plugins can be divided into four groups. The first group "Clockworks legacy plugins" – includes software versions 910, H949, Omnipressor and Instant Phaser, Instant Flanger. The second group of "H3000 Ultra-Harmonizer" includes delay algorithms from the legendary box of atmospheric effects. The third group of "Multi-FX plug-ins" includes reverb based on the H8000 processor. And the fourth group is plugins for mixing and mastering music with a set of equalizers and compressors. With this bunch of plugins you can perfectly saturate and diversify the mix.