Mix music faster with artificial intelligence. The biggest innovation of the Neutron 4 plug-in is an advanced audio mixing assistant. It implements ideas with just a few controls. In addition, the demasking module has been extended to dampen overlapping frequencies.
iZotope Neutron 4: Demasking for Clear Track Separation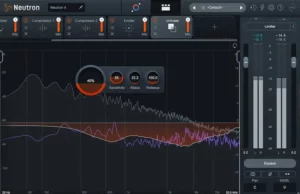 Compared to Neutron 3, a new module has been added: Unmask. What used to happen in the EQ module now has its own area in Neutron 4. There is always talk of masking, frequency overlap, where the ranges of two instruments in an arrangement overlap. You can also talk about acoustic fogging. This is familiar to everyone, especially when a conflict is resolved between a kick and bass, or a voice and a guitar. This module promises to solve or offer a partial solution to this problem.
AI Assistant gets easier
The mixing assistant introduced in version 3 has been expanded in Neutron 4. There is now a separate "Assistant View". And in this view, you can adjust the mixing parameters without going into the details of the individual modules. In addition, the assistant comes with various sound patterns. Assistant View uses this with the Tone Match technology known from Ozone 9 and places the sonic character in the track like a matching equalizer.
— See also: Universal Audio Releases Hitsville EQ Plugin Collection —
Presets available are Drums, Vocals, Bass, Keys, Guitar, Music, and Bands. You can also use your own settings by analyzing the source material. There are also now three controls that directly adjust the sound of the template without having to go into separate modules for settings.
Improvements in iZotope Neutron 4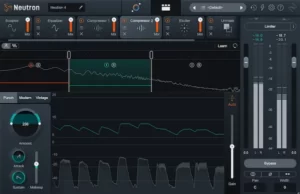 iZotope has also improved some of the existing modules. AI Assistant's "Punch" mode is now the third mode in the compressor along with the "Modern" and "Vintage" types. The "Trash" distortion can be used separately in the exciter module. The biggest innovation is compatibility with the Apple M1. This means Mac users with the new processor should be able to use Neutron 4 on many more tracks before their system reaches its limits.
— See also: Harrison AVA Mastering EQ – mastering equalizer (free) —
iZotope Neutron 4 runs on Windows 10 (and above) and comes in AAX and VST3 formats (VST2 is no longer supported), on macOS (from version 10.15.7 and above) in AU, AAX and VST3. The declared price of the full package is 399 euros. There is also an EDU version for schoolchildren and students for 199 euros with the corresponding confirmation. In addition, owners of previous versions can purchase the upgrade for 149 euros. You can download a free demo version on the official website: iZotope.