You can improve sound quality in various ways, from improvised tools, and to software solutions. To begin with, let's decide what exactly do you want to get?
1. Improve the sound quality on the computer
A sound card with its own drivers is built into each computer. Some devices have standard elements for adjusting the frequency, space and overall balance of the output signal. To do this, check if the equipment / speakers / headphones are connected to an external channel, go to the settings (Menu -> Search -> Manage sound devices) and calibrate (Right button on the driver -> Check) if the audio stream is passing. In addition, it will be useful to install the latest drivers, and review the predefined settings, such as: room, frequency, balancing, and others.
— See also: Free skins for Sylenth1 —
2. Improve the quality of the song / arrangement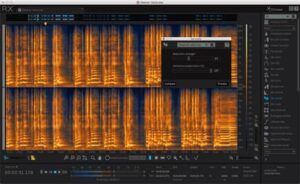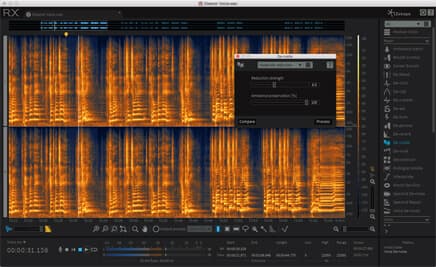 If you downloaded a backing track from the Internet in low bitrate (192 and below), such an mp3 file is almost impossible to recover. If there is a little distortion, resort to plug-ins for restoration of sound (for example, such as iZotope RX6). This is a full-fledged universal "harvester" for eliminating noise, cod, sand, background room and other artifacts. It's quite a long time to figure out how to do this yourself (you need to study the DAW program, basic knowledge of the functions of the equalizer, compressor …), so it's better to ask a friend sound engineer or order cleaning in the studio and save valuable time!
3. Improve vocal / instrument recording quality
You can make the accumulation of vocals and instruments not only in a recording studio, but also at home. To do this, you need an external audio interface (with 48v phantom power), a cable and a microphone (if voice is recorded). Keep in mind that third-party noises will be captured during recording, so pay attention to the background, conversations, mobile phones, and other details. If the microphone is very sensitive, all this will be heard along with the voice (specialized booths with sound-absorbing foam rubber are created in the recording studio). Recorded material can be edited in the DAW program with built-in plug-ins (such as: equalizer, compressor, gate, limiter). It happens that you don't resort to what methods – you don't get better quality, then you should reconsider the equipment you are working on and spend a little money.
4. Improve track quality
We wrote a beautiful track, but the sound is not up to par? Perhaps it is worth reconsidering mixing and mastering. To do this, put the tracks in the program and analyze the materials used, the combination of batches among themselves, the quality of accumulation and the overall balance. If you have already done mixing the track, but the result is still the same, you can send the project to our studio, we will tell you what it will be useful to replace / correct to improve the sound in general.
— See also: Headphones for mixing and mastering —
5. Improve the sound of the finished song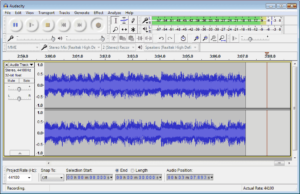 Nowadays, there are no automatic magic algorithms suitable for all tasks and audio files. At each stage of production, at least basic knowledge of processing and managing program elements will be required. We recorded a song – you need to edit it and fill it with space. Did you mix the track yourself or ordered from a mixing engineer – you need mastering. Downloaded the track in low quality – you have to do the restoration, look for someone who can improve or order a new arrangement if things are really bad. The fastest and easiest way is to have professional "sound men" in touch who know their job.
6. Programs to improve sound quality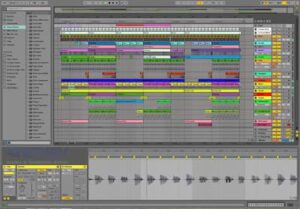 You can improve the quality with the help of some online sites, specialized free programs for different operating systems and in advanced music platforms.
From easier to learn: FL Studio, MAGIX Samplitude, Adobe Audition (formerly Cool Edit Pro). You can make a long list of professional DAWs, but the most popular ones are: Ableton Live, Cubase, LogicPro, ProTools and StudioOne.