Waves is 25 years old this year. In honor of this event, many discounts, free gifts and updates have been provided. We follow the most viewed, most purchased and new plugins. In this review, the top 10 best tools for mixing and mastering music will be highlighted!
10. CLA-2A Compressor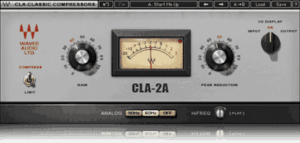 How many years have passed, and the LA-2A compressor is still relevant. It is recreated by all plugin manufacturers, but only Waves and UAD were most accurately selected. They love the compressor for the warmth and delicacy of working with vocals. It works quietly, while having only two main control knobs (in the VST plugin there may be more advanced settings, depending on the developers).
9. Aphex Vintage Aural Exciter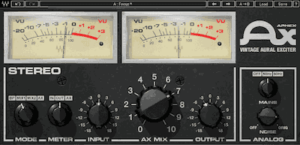 Every musician wants a true warm tube sound. For this, the Aphex Vintage Aural Exciter plugin was created.
The saturator fills harmonics and distortions. The kit has predefined presets, and fairly simple settings. Use a little mixing to enrich dry instruments.
8. Grand Rhapsody Piano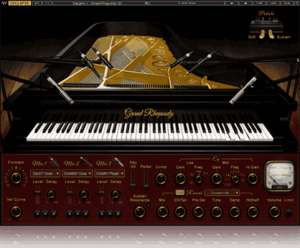 This is a full-fledged Fazioli F228 grand piano (the cost of the original instrument is $ 80,000), which with the help of sampling recreates a pure authentic sound. You could hear him in Adele's song "Hello".
Sales of the plugin still do not cease, and many composers are happy to use it in their creations.
— See also: 6 best free mastering limiter —
7. J37 Tape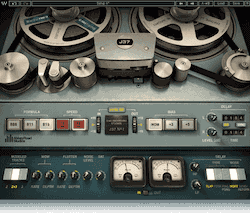 Waves and Abbey Road Studios introduced a plugin that recreates the sound of the tape. Their collaboration for 2017 confidently holds the bar.
Thanks to many customizable controls including tape speed, noise, saturation, Wow effect and Flutter.
Waves J37 Tape accurately conveys the unique character of the original machine. In addition, you will receive three types of tape, for the flexibility of mixing track.
6. Studio Classics Collection
Sixth place is occupied by the first plug-in package called Studio Classics Collection. This is a classic set that every engineer needs for mixing and mastering. Waves tried and included in the emulation kit API and SSL consoles: API 2500, API 550, API 560, SSL E-Channel, SSL G-Channel, SSL G-Equalizer, SSL G-Master Buss Compressor, V-Comp, V-EQ3 V-EQ4.
5. CLA MixDown
A new plug-in of the all-in-one type, the presentation of which was in 2017 (perhaps because of this it is in the top of downloads and reviews).
Developed in conjunction with Chris Lord-Alge, who worked on the songs Green Day, Bruce Springsteen, Keith Urban, Muse and other artists (with his own presets). The plugin is convenient to use on groups of instruments (for example, during Stem Mastering), for easy compression and saturation.
4. Vocal Rider
Vocal Rider won a confident fourth place for ease of use. If you are mixing, and the sent vocals are very dynamic (and there is no way to re-record) – use it to improve the readability of the artist. Depending on the style, rhythm and text, you can build the speed and level of response, which will soften the transitions between loud and quiet phrases.
There is no full-fledged mixing console? It will be an indispensable tool! Do not confuse its functions with a compressor. The compressor compresses the sound, Vocal Rider – equalizes the volume.
3. H-Reverb Hybrid Reverb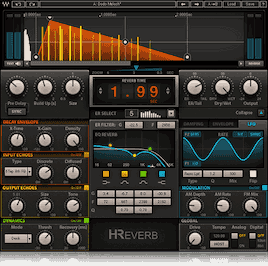 No track can do without the use of reverb and various reflections. That is why the confident third place is occupied by the H-Reverb Hybrid Reverb. H-Reverb is a pioneering FIR reverb based on the Finite Impulse Response. A new technology is built into the mechanism for the implementation of dense spatial spaces. The plugin uses advanced simulations and predefined impulses for quick customization. Choose the necessary preset from professional mixing engineers and mix into the project! If you can't purchase it, take a look at Waves TrueVerb and IR1 plugins.
— See also: 5 plugins that glue your mix —
2. Gold
Waves never ceases to amaze with convenient kits and crazy discounts on them. At the time of the review, the price of the Gold package is $ 799 $ 199. The package includes 35 classic plugins that will solve all the problems of the mix and allow you to perform mixing and mastering in high quality: AudioTrack, C1 Compressor, C4 Multiband Compressor, DeEsser, Doppler, Doubler, eMo F2 Filter, eMo Generator, eMo Q4 Equalizer, Enigma, GTR3 Amps , GTR3 Stomps, GTR3 ToolRack, GTR3 Tuner, H-Comp Hybrid Compressor, H-Delay Hybrid Delay, IR-L Convolution Reverb, L1 Ultramaximizer, MaxxBass and others.
1.SSL 4000 Collection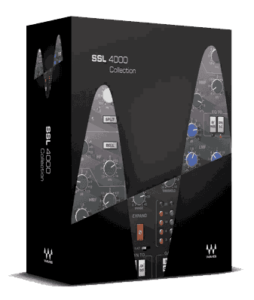 The first place goes to the SSL console emulation, which implements all the necessary functions. Yes, this plugin will not replace the Gold package, but you will get great tools for equalizing and compressing sound.
Included: SSL E-Channel, SSL G-Channel, SSL G-Equalizer, SSL G-Master Buss Compressor.