If you are looking for a free mastering limiter, here is a list of some of the best that many producers and mastering engineers use.
1. LoudMax
LoudMax is certainly considered one of the most popular free limiters. It maximally preserves the original character of the sound, even with strong compression of the audio signal. This is a great mastering tool.
Features:
Supported frequencies: 2kHz – 384kHz
Attack Time: 1.25 ms
Release Time – Automatic, Depends on Input
No audible distortion
Overdrive: 740dB
Very low CPU utilization
Download: LoudMax
2. Limiter №6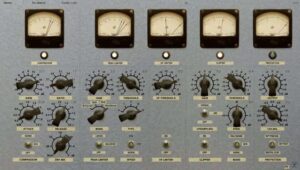 This is a more sophisticated mastering limiter. With Limiter No. 6 (by vladg / sound) you get great sound. Perhaps the first acquaintance with the tool will seem difficult, but it provides flexibility for advanced users. Adjust precise attack and release to eliminate audible distortion.
Features:
5 modules: RMS-compressor, peak-limiter, RF limiter, clipper, limiter end bus
High quality signal processing
Rough and soft response depending on the settings
M / S and multi-channel mode
Additional 4x upsampling within the limiter
Analog indication
2 different GUIs
Download:Limiter №6
3. Frontier

D16 gives everyone their free Frontier mastering limiter. The input knob is a setting for the sound compression strength. The user can get great sound with minimal settings. The plugin is available for Windows and Mac. All you need to get this tool is to register on the official website and complete the installation (link below).
Download: Frontier
4. EasyLimiter
Now let's move on to the lighter limiters. EasyLimiter is a free plugin that is suitable for removing many peak problems. This is a fairly simple but powerful limiter with a low processor load.
Features:
Peak Detection Before Audio Playback
Stereo link knob adjusts stereo channel compression difference
Download: easyLimiter
5. Maxwell Smart
Maxwell Smart is a free peak limiter / maximizer. The instrument meets all the standards of modern sound processing (ITU, EBU and ATSC). The strength of softness and response is controlled by three buttons: Loud, Normal and Smooth (de Smooth is soft work, and Loud is aggressive).
Features:
Adjustable input and output
3 sound control modes
Delay compensation
Ideal for mastering or as a tire for compressing drums
— See also: Free Auto-tune VST Plugins! —
6. ClipShifter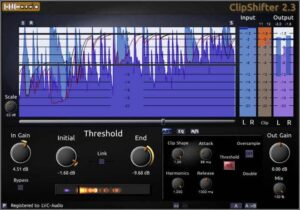 LVC-Audio ClipShifter is a free limiter that is suitable for mastering music of any style.
Features (free version):
Stereo Channel Processing Algorithm
Scalable Waveform
Standard LVC-Audio analyzer
Low processor load
Standard control knobs
The paid version costs only 12.5 dollars and expands the functionality. Available for Window and Mac OSX.
Download: ClipShifter