Live streaming is an important part of interacting with potential fans on social networks. You can broadcast video games, concerts and even training. Suppose you decide to start a career on Youtube or just want to showcase your art on Instagram: what does it take to make a good live stream? Need expensive movie cameras? Well, not quite. With simple and inexpensive equipment, you can achieve a lot. This is a great way to start a career.
We intentionally covered products that can be used with smartphones. For more complex streaming settings (including camcorders, multiple audio sources, OBS and similar desktop programs and keys), we will post a separate manual.
What is needed first: a smartphone! We are 99% sure that you already have it. The next step is to get the appropriate applications. If you prefer to stream via Facebook, Instagram, YouTube, or Twitch, the default app allows you to do this effortlessly. If you don't have one, just go to the App Store / Google Play Store and download for free.
Microphones
Smartphone microphones are useful for singers, songwriters, acoustic artists, and musicians.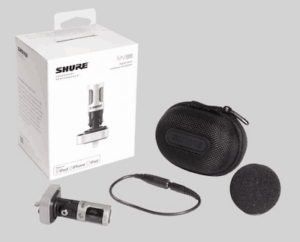 The Shure Motiv MV88 is an excellent kit that is suitable for a variety of purposes. The included microphone has switchable polar diagrams, built-in effects and excellent sound quality. This is an ideal solution for people who want to broadcast their acoustic instruments, other performers or accompany themselves with a guitar or piano. You will also receive a stand for the Manfrotto smartphone and all cables required for connection. If you have an iPhone, check out alternatives such as Zoom IQ7, IK Multimedia iRig Mic Cast HD and Rode i-XY Lightning.
If you prefer condenser mics, there are many alternatives such as the IK Multimedia iRig Mic HD 2 (comes with nice LED lighting and a tripod) and Apogee MiC Plus (or the more advanced HypeMiC). Just keep in mind that they will only broadcast voice, and you won't be able to sing backing tracks with this method.
Using a studio condenser microphone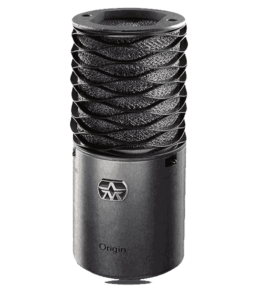 Let's say you want to use the old reliable Neumann TLM-103, Shure SM7B or Aston Origin. They cannot be directly connected to the phone, because phantom power is required. For this to work, you will need an external ready-to-go mobile preamplifier / mixer, or a sound card such as Focusrite iTrack SoloLightning.
— See also: The best DJ apps on iPhone and Android —
Mixing devices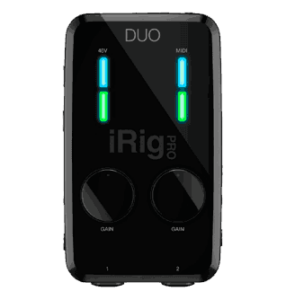 If you need more than one audio source or need to broadcast live microphones, exciting instruments and voice at the same time, you will need an external mixer. There are many products available on the market such as RolandGo: MixerPro, IK Multimedia iRig HD2, iRig Pro Duo I / O, TC-Helicon GO Guitar Pro, GOVocal and ShureMotiv MVi. Most of them were made to work with mobile devices, but they are also good for gaming streams.
Light and tripod
Light is the key to getting great picture quality and creating the mood for live streaming. The main light can be directed at you / the performer, while other light sources (such as candles, table lamps and warm LED lights) can be used to set the scene (background). You can use inexpensive battery-powered LED lights, such as the ElgatoKeyLight (or the more compact ElgatoKey Light Air), or the custom Varytec VP-1 DMX Video BiLight Panel.
IK Multimedia iRig Video Creator Bundle offers LED backlighting, a luxurious microphone and a stand / pen in one package. There is also an extended version with iRig Mic HD2 enabled.
You will also need a tripod for a smartphone, and we have something to offer: a tripod from Rode, t.bone and Manfrotto MTPIXI-B for simple operations on a smartphone, or a series of iPad holders from Konig & Meyer.
— See also: Comparison table of the best streaming services —
Tips
Are you planning to play a cover version of another artist? Do not forget about copyrights. On YouTube, it's quite simple to get a claim from the owners, after which the soundtrack will be completely cut off on the video (or monetization will be removed).
Interact with your audience, speak with them and read their comments in real time: this will make viewers feel important and rewarded. You can always track comments on the air using the second device (tablet, other smartphone or laptop).