The purpose of studio headphones is to make the frequency response of the audio file as even as possible, allowing the sound engineer to hear all the errors. This gives more control over the sound and, in fact, this is what distinguishes them from ordinary custom headphones. Of course, today there are many expensive positions, but today we will consider some fairly budget and good, in terms of price and quality.
1. Superlux HD668B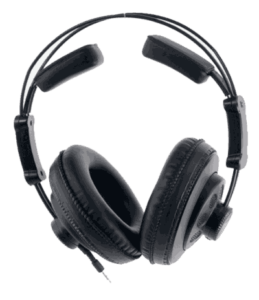 These headphones have a semi-open design that allows ambient sound from the outside to mix with the music being played, providing a more complete and natural sound. They also reduce direct pressure on the ears and offer an exquisite balance and wearing comfort.
The Superlux HD668B is capable of delivering rich bass and treble thanks to its superior quality and long-lasting faithfulness in your recording studio. The weight is incredibly small, so there will be no discomfort during prolonged use. The frequency range is 30-2000 Hz with a driver size of 50 mm. Prices start at $ 40.
— See also: 8D surround sound and how to make it —
2. SmartOmni Bluedio Hurricane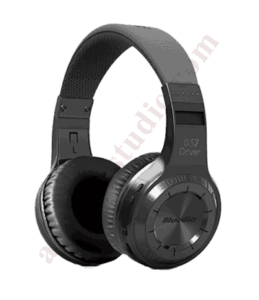 These wireless headphones are unmatched when it comes to deep bass. They have 57mm drivers capable of delivering surprisingly clean notes. It was for these tasks that they were designed.
The included Bluetooth technology will make it possible to synchronize with any mobile devices, and the built-in battery lasts for 40 hours of continuous playback. This is an excellent choice, which is useful not only in the studio, but also in everyday wear. Cost at dealers from $ 30.
3. Audio Technica ATH-M20x
It is a well-known brand of studio headphones and they have a fantastic selection for a range of prices, most of which are very reasonable. The dedicated pair will provide wearing comfort with a special headset for working with low frequencies and a 40mm driver.
They are slightly heavier than the models previously listed here, because the design is closed, providing complete isolation from third-party sound. If you plan to record in a booth with a sensitive condenser microphone, then this is the right choice, protecting you from capturing music from the headset. Cost from $ 80.
— See also: 6 best free mastering limiters! —
4. Sony MDR7506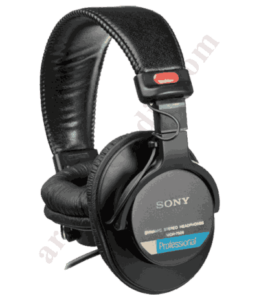 Sony is one of the leaders in technology, including headphones. The driver size is 40 mm, which allows reproducing an excellent frequency range of 10-2000 Hz.
Sony MDR7506 have low bass without undue distortion, as well as accurate high levels. They are incredibly light, so when you wear them, you are unlikely to feel any discomfort. Comes complete with a case for transportation.
Perhaps this is one of the most expensive on this list. Their cost starts at $ 100 per set.
We hope one of the listed budget headphones suits you. There are also other, no less interesting models, but we picked up some of the best for 2017/2018!