Rhythms underlie many styles. This is the foundation of the whole track. We have selected some of the best, in our opinion, virtual instruments for writing drums. Choose for your goals, and share those that are not on the list!
1. NI Battery 4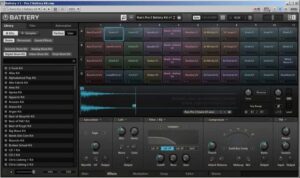 NI Battery has never tried to imitate any particular real drum kit. Instead, this instrument provides richness and flexible sound generation. The plugin is color-coded and the number of settings that not every tool can boast. Inside, a powerful effects section that simplifies and frees up your hands for the experiment.
Official site: NI Battery 4
2. FXpansion BFD 3
FXpansion is just a monster. And truly, a terrible monster. Many modern studios play tricks and record drums with this plugin, posing as a drum kit, because it works wonders.
The plugin has a mixer for combining sounds, as well as built-in effects.
Official site: FXpansion
— See also: 8D surround sound and how to make it —
3. Superior Drummer 2
Superior Drummer 2 is perhaps one of the most popular drum plugins among live music lovers. The kit comes with preset presets and flexible setup / replacement of any sound.
For an entry level, consider a tool like EZDrummer (a stripped-down version with basic functions).
Official site: Superior Drummer 2
4. Fingerlab DM1 (Mac)
DM1 began its life as an application for iOS and is still very popular on this platform. But over time, the application reached such popularity that the developers transferred it to the Mac and expanded the functionality. You get 99 ready-made and finished sets, completely mixed and processed. All of this can be fixed inside this tool. This is convenient, since you can work anywhere – both with a Mac and from your smartphone, transferring your ideas from device to device.
Official site: DM1
5. NI Maschine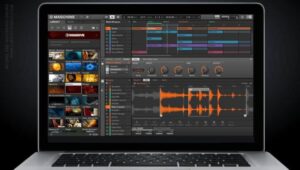 The second mention of NI here is simply because they make incredible tools. MASCHINE is software that actually works independently – both as a plugin and as a standalone application. Also important is the fact that you can save your own presets and effects, which makes it more efficient. Together with NIS, it becomes an excellent instrument for live performance, not inferior in quality to the materials recorded in the recording studio.
Official site: Maschine
6. Groove Agent 4
Groove Agent almost imperceptibly, but confidently turned into a fantastically powerful drum instrument. If you are only familiar with the evaluation version that comes with Cubase, then the full version will blow your mind. Tons of sounds and realistic solutions! Combined with Cubase, Groove Agent even lets you cut loops to highlight and mix individual sounds. Just drag and drop the track from the plugin into your project and make any adjustments. This is much more than just a drum machine, especially if you use it inside Cubase.
— See also: 10 best drum libraries for NI Kontakt 5 —
7. Steven Slate SSD Drums 4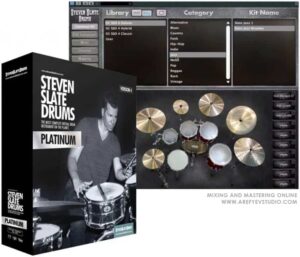 There is a lot of talk about this tool. We already mentioned it in articles about the top plugins of the world mixing engineers – MATTHEW WEISS and David Glenn.
This is another great choice for those who need the sound of classic drum kits. There are up to 100 pieces. SSD4 works both as a vst plugin and as a standalone tool. It provides complete control over user sets, mixes and midi notes. This is a powerful tool that is tested and used by professionals!